Home
You Already Work Hard. Let Us Help You Work Smarter.
Our goal is simple: to help you make more money.

How? By growing a profitable laundry pickup business and improving in-store efficiency.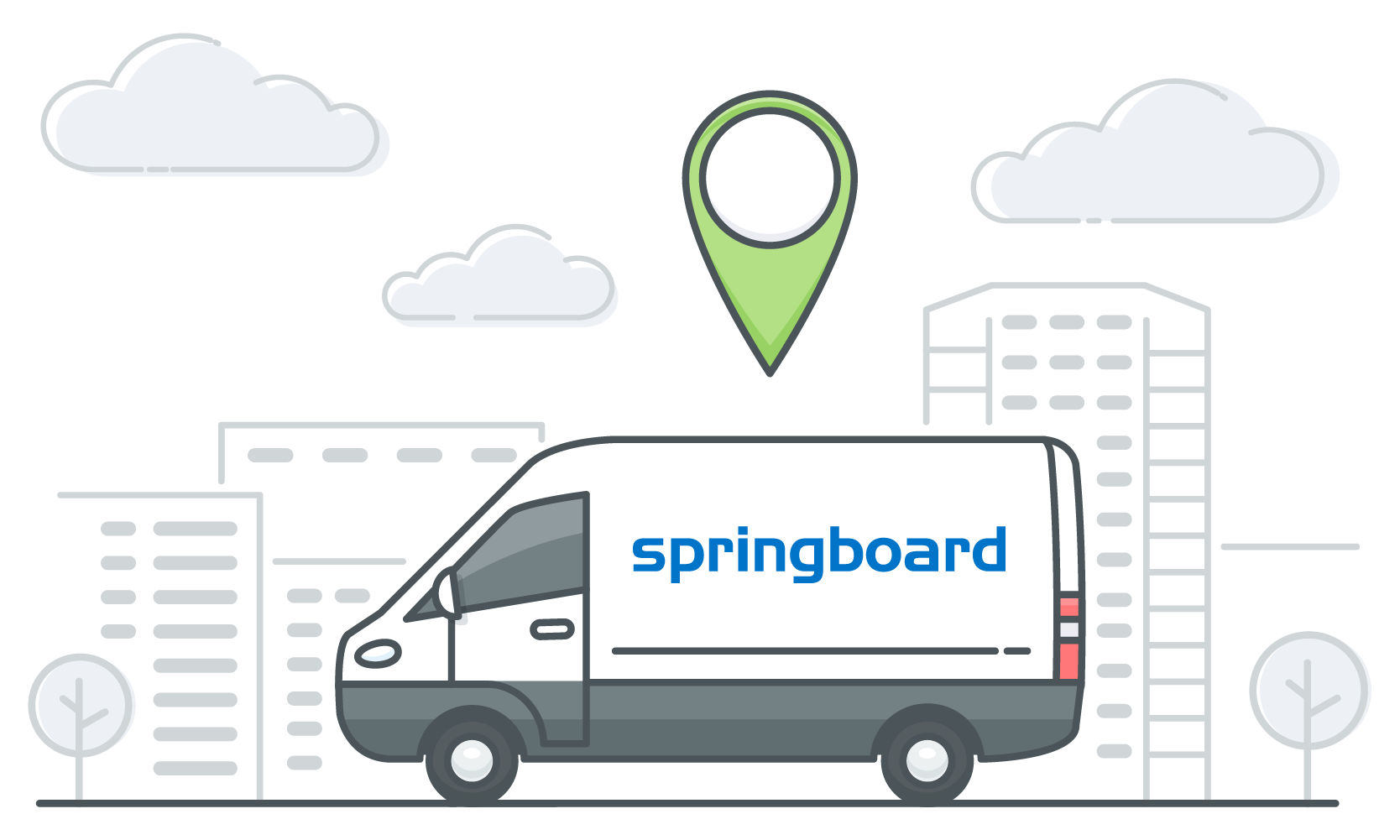 Easier, Smarter and Built for the Laundry Industry
Not only do we offer the industry's most comprehensive suite of pickup and delivery management tools, but payment processing and an in-store Point of Sale as well. All designed to help you boost margins while saving you time and money.
The Springboard Platform
An overview of the products and services we offer
Streamline store operations, manage employees, raise productivity, and increase profits with our full-featured POS. Integrated with Springboard and designed to work equally well on iPad, Surface, Android or any touch-enabled PC.
Increase revenue by maximizing the ease and efficiency of your pickup and dropoff service.
Springboard-powered Mobile Apps
With your own branded web site, web app, native iOS and Android apps, you'll be able to find your customers no matter where they are.
Backed By An Amazing Customer Service Team
Let Springboard's skilled and experienced customer service team handle all of your customers' needs through multi-channel support.
Springboard provides best-in-class internet marketing solutions at competitive costs. Digital Marketing includes both PPC and SEO services. We work with you directly to define and implement the best solutions for your needs.
Our support team knows Springboard inside and out. They'll take you through "basic training" right on through to super-user. And our full library of videos are available for an anytime refresher or to bring new employees onboard.
Interested in Learning More?
Fill out the form below to schedule a short demonstration!
Learn how the Springboard Platform can help you:
Boost Sales
Increase staff productivity
Manage your laundromat from anywhere, 24/7